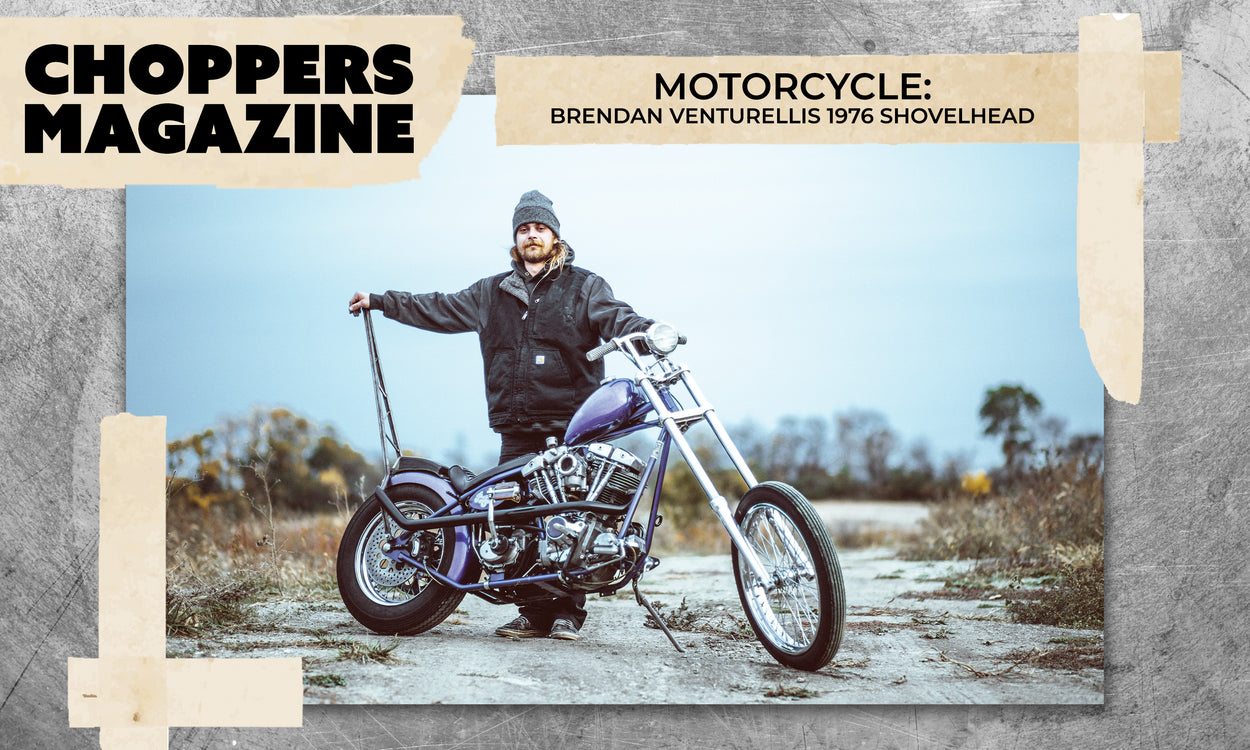 Motorcycle - Brendan Venturelli's 1976 Shovelhead
I built this bike in the winter of 2017 in my garage. I wanted to build a skinny bike that I could ride anywhere. I wanted to keep it simple, with little parts here and there to make it different. I did a lot of the fabrication on this bike like the headlight bracket, peg mounts, foot controls, exhaust, handlebars, sissybar, passenger pegs, clutch linkage, clutch release arm, jockey shift lever, oil lines and more stuff that I'm forgetting about.
I split the front rocker box and shaved/shaped the rear and I'm stoked with how it looks. I ride this thing everywhere and I have a stupid smile on my face every time I do. Did a trip from Indiana to Kentucky, Tennessee, North Carolina and South Carolina in 2019.
This year I left Indiana and rode all over Colorado. (Fuck riding through Nebraska) Also some short weekend trips to Wisconsin and Michigan. I don't know what else to say other than I love this fucking motorcycle.
— Brendan Venturelli
Story by Brendan Venturelli