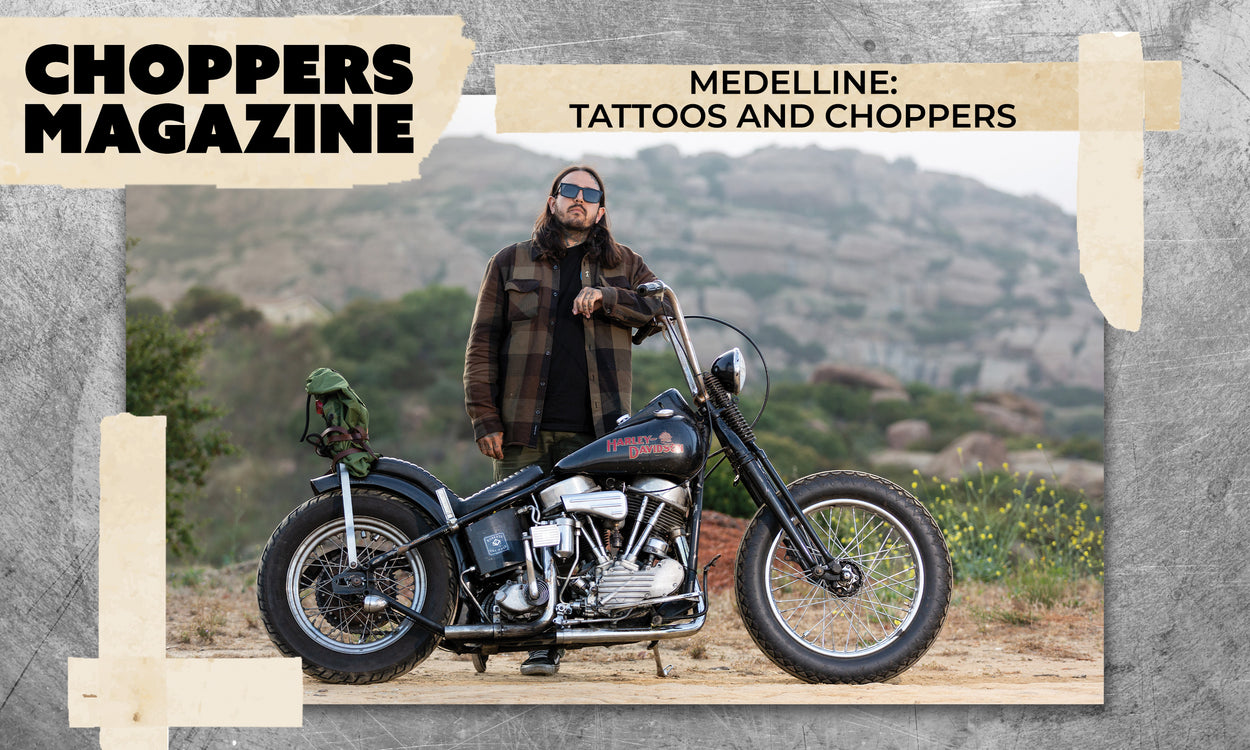 Medelline - Tattoos and Choppers
Choppers and tattoos have gone together from the get-go. From Terry the Tramp's iconic piston and skull chest piece to Biltwell's co-founder Magoo's "$5 job killer" hand tattoo. There are lots of tattoo artists out there that are killin' the game, but there's only one Tony Medellin. Born and raised in the biggest little city in the world, Reno, Nevada, Tony has made quite a name for himself and his shop Lasting Dose Tattoo.
Tony started tattooing way back in 2004 when he was just 15-years-old. As he grew up, so did his talent. So much so, that the hit Paramount Network TV show Ink Master came knocking. Tony wasn't really interested at first, but the producers were persistent, and in 2018 Tony said, "what the fuck" and did it.
Coming from a 24-hour town and knowing what he was capable of, Tony knew he had a good chance of winning, and that's exactly what happened. Tony was the Season 11 Ink Master champ.
While tattooing fellow Reno resident Tony "Lonewolf" Tyrrell of Lone Wolfs Chop Rodz (@lonewolfschoprodz), Medellin caught the chopper bug. Lonewolf helped him build his first chopper, an old rigid Ironhead. He was good with the Ironhead, until he wasn't. He wanted to move on to a big twin. With help from Lonewolf and Crazy Pete of Good Speed and Machine (@goodspeedandmachine) from Grass Valley, he built himself a cone Shovel, then this 1948 Panhead FL. The '48 FL motor was rebuilt by Good Speed along with some minor fab work. But almost every part of this Panhead is built from original 1948 parts. It's the perfect mix of OEM and custom parts if you ask us.
While super content with his '48 Pan, Tony is working on a few other builds at the moment. Like we said, he was bit hard by the chopper bug. He has another '48 Panhead and a '68 Slabside Shovel in the works. We can't wait to see what this Ink Master comes up with on these two new builds. Be sure to check back for full features on 'em.
—@Brobeck
Story by Cary Brobeck
Photos by Greg Flack