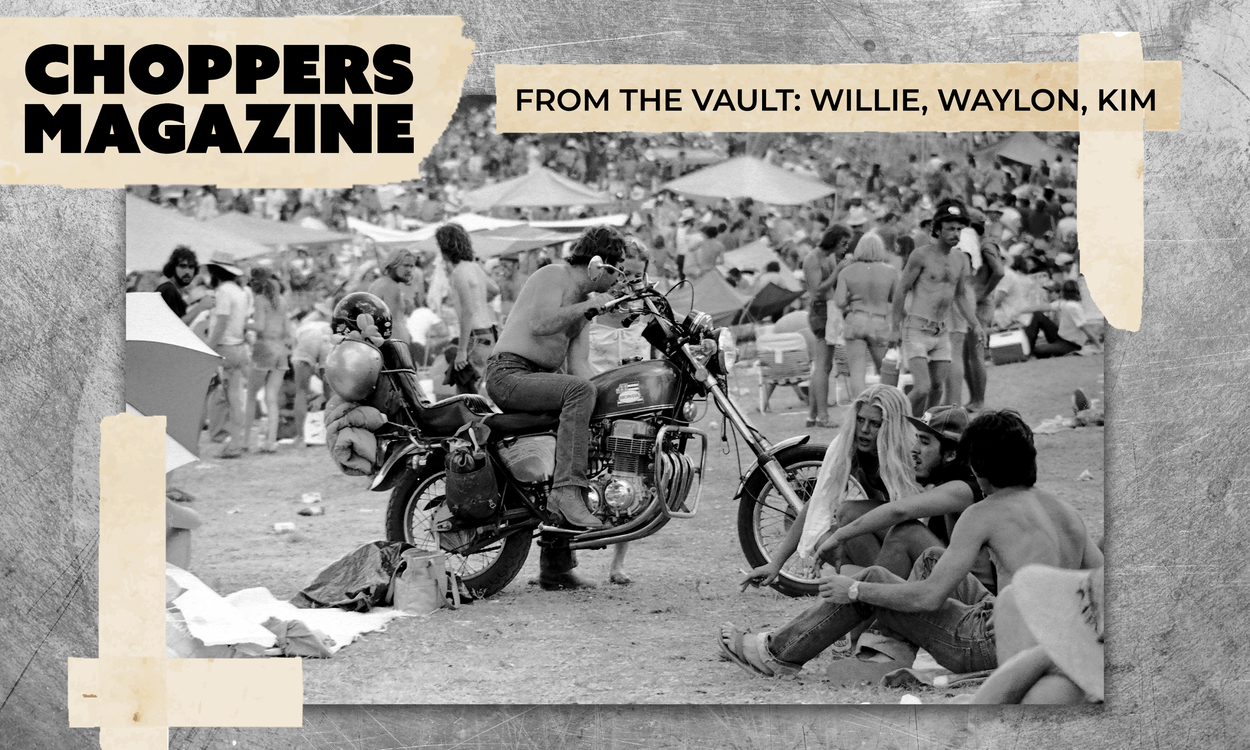 From the Vault - Willie, Waylon, and Kim
Thanks to our long association and friendship with custom motorcycle magazine legends such as Billy Tinney and Kim Peterson (editor of In The Wind magazine), Choppers magazine is able to take you back in time to memorable events in two-wheeled history. For this issue's look back, Kim was working at Easyriders magazine in the late 1970's and was on special assignment with a motley crew of moto-journalists.
This Cheech and Chong sojourn eventually led to photos and a story about the one-and-only Willie Nelson. In nearly 50 years of Easyriders magazine, only two celebrities managed to get on the cover, Willie Nelson and Peter Fonda.
Here's what Kim has to say about the pictures in this piece:
This was an epic trip, taken with fellow Paisans Tex Campbell and Rip. We did our best rendition of the Three Musketeers (all for one, one for all), including taking turns at the wheel of the company Chevy Suburban. It was an excellent week on the road with the fellas. One that led, ultimately, to meeting with Willie to schedule an interview with him at Harrah's Casino in Tahoe three weeks later. 
Ride easy,
--Kim